MOSQUITO TRAP
Contains 4 Traps Covers 1 Acre!
$39.95
Conditioning Tablets
2 Month Supply
$4.95
Ninety-five percent (95%) mosquito populations breed using stagnant water. MMD uses the breeding patterns of mosquitos which consist of them laying eggs in water.
When they lay their eggs in the MMD mosquito water trap, they will fall downward through the MMD's patented baffle system.
Once inside the MMD mosquito trap system, the mosquito larvae cannot surface for air and they drown.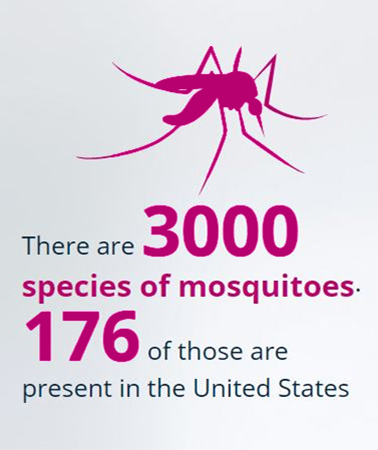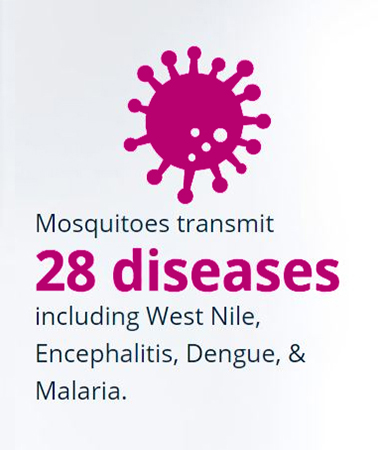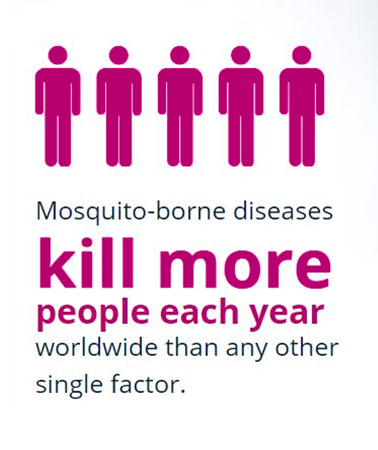 HOW DOES THE MOSQUITO DELETER WORK?
My Mosquito Deleter mosquito larvae trap kit contains four traps, enough to cover an area up to one acre. The mosquito larvae trap works by mimicking the natural breeding areas of most mosquitoes, including mosquitoes known to carry the West Nile Virus, Zika, Encephalitis, Dengue, & Malaria.
Mosquitoes living in your yard are encouraged to lay their eggs in the mosquito larvae trap due to its unique design and the added bait enhancer. Upon hatching, the young emerging mosquitoes are confined and killed by the mosquito larvae trap, thus reducing explosive growth of the mosquito's population in your yard and providing a safe non toxic mosquito control solution.
Mosquitoes normally do not live more than 15 to 30 days, most do not travel more than 50-100 feet from the time they become adults, only the females bite, and they can lay up to 100 to 300 eggs at a time, four times in their life time.  So if you kill the ones in your yard they don't come back. It's that simple.
SETTING UP THE MOSQUITO WATER TRAP AND MOSQUITO WATER TABLETS.
To effectively create your personal mosquito water trap, you will need to set up the traps in areas that mosquitos populate. You will then fill the trap so that the water level is within ½" of the top of the trap or you can use the rough part of the black cone to determine this. This is important because it will leave room for air which the larvae look for. Once you fill the trap, you will then drop 2 of the mosquito water tablets into the water. For maximum effectiveness, you should add one of the mosquito water tablets each month after the first month.
WHAT ARE MOSQUITO DELETER MOSQUITO WATER TABLETS?
The mosquitoes' natural breeding habits drive it to breed in stagnant water in dark areas.  The MMD Tablets accelerate and promote stagnant water inside the Mosquito Deleter attracting breeding mosquitoes and in turn killing them and thier eggs.
HOW TO MAINTAIN THE MMD MOSQUITO WATER TRAP.
Our product is easy to use and requires minimal maintenance! You simply need to check the water levels once every week just to ensure the water level is around ½" from the top. You will also need to add 1 of the mosquito water tablets each month. The MMD mosquito water trap also works better if it is not clean since the dirtier the water, the more it attracts mosquitoes. If you need to clean the mosquito water trap, it is suggested that you only do so one or twice a season.
To learn more about our effective and environmentally safe mosquito water trap, give us a call at 850.217.1135, today.
EFFECTIVE AND ENVIRONMENTALLY SAFE MOSQUITO TRAP
Highly effective mosquito trap that eliminates and controls mosquitoes for your home or business.  The Mosquito Deleter will decrease the populations of mosquitoes in your home and backyard.  Environmentally safe Mosquito Deleter safely and effectively eliminates mosquito populations without the use of any Mosquito sprays, chemicals, or pesticides making it 100% safe around children and pets.
THIS IS HOW TO GET RID OF MOSQUITO BITES FOR GOOD.
NO COMMITMENTS. NO CONTRACTS. NO MOSQUITOES
We know you'll love being mosquito free so much, especially because we will never ask you to make a commitment or sign a contract like the other pest control companies out there.
WE KILL MOSQUITOES. BUT THAT'S NOT ALL.
Our sole mission is to help protect you and your family from mosquitoes and the diseases they carry such as Zika and Malaria. We take the confidence you place in us very seriously; That's why we are laser focused on being the best mosquito control company in the world.